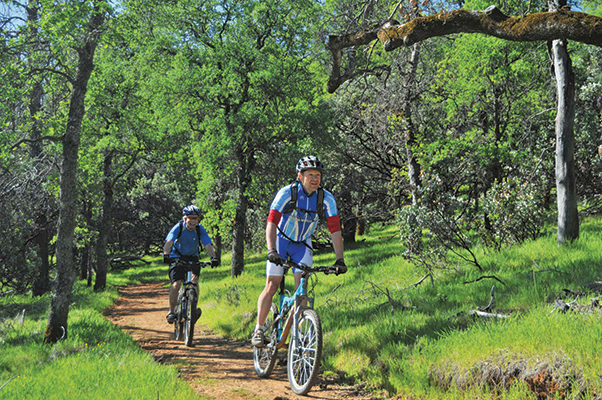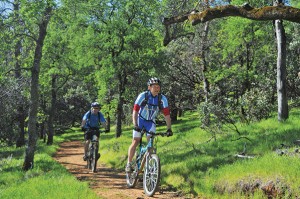 41-Mile Freeman Bicycle Trail
(530) 533-7885
Completed in 1996, this trail provides 41 miles of scenic off-road recreational riding for All Terrain Bicycles. Over 30 miles of the trail are flat with some slightly rolling terrain. There are two steep grades within a 2-mile distance from Lake Oroville on each side of the Dam. In fact, the trail on the North side of the Dam was the site (1 of 7) of the California State Downhill Championship Series Race, a 1.5-mile single track trail with 37 turns and 750 feet of vertical drop.
All segments of this exceptional trail have their own elements of beauty. Rolling oaks, scattered pines, beautiful meadows (filled with wildflowers in the Spring), creek crossings, panoramic views of Oroville, the Sacramento Valley, and the Sutter Buttes, lovely park, river, and afterbay scenes, and many species of birds are all found here.
Maps of the Freeman Bicycle Trail are available at Greenline Cycles, 1911 Montgomery (corner of Huntoon), at the Oroville Area Chamber of Commerce, 1789 Montgomery Street, and at the Lake Oroville Visitor's Center.