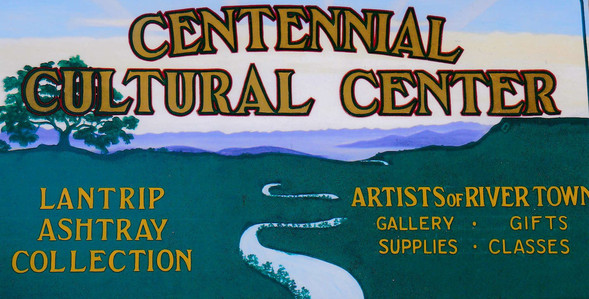 The mission of the Artists of River Town is to share art with the people of all ages in the area, offer a space to local artists to share their work with the public and educate those who wish to know more about art. The organization sponsors a "Kids Art Day" every March, gives kids the opportunity to make "Mom's Day" cards for their mothers during parade day of Feather Fiesta Days, classes of various sorts and workshops at the gallery.
The gallery is open from noon-4 p.m. Tuesdays through Saturdays, is open First Friday of the month until 7 p.m., and participates in other special events such as the Wildflower Festival, Salmon Festival and has a juried "Mystery Show" during Perry Mason Days in October.
Artists of River Town
Cultural Center, Arlin Rhine Dr. Next to Municipal
Auditorium Hours: Tues-Sat, Noon-4 p.m.
(530) 534-3227
www.artistsofrivertown.org
The Lantrip Ashtray Museum, inside the gallery, opened in spring 2013 and features over 10,000 unique ashtrays from around world, including ashtrays from the White House and House of Representatives. It is the collection of the late Dean Lantrip, who served as Oroville's Postmaster from 1980-1993.
Lantrip Ashtray Museum
Inside Artists of Rivertown Gallery Cultural Center, Arlin Rhine Dr. Next to Municipal Auditorium
Hours: Tues-Sat, Noon-4PM
(530) 538-2415
To view Jon Shult's award-winning art, visit Broken Color Art Gallery in downtown Oroville. Shult works in a variety of media including drawing, printmaking and painting. He explores the landscape and figures (clothed and nude) using a style influenced by Impressionism.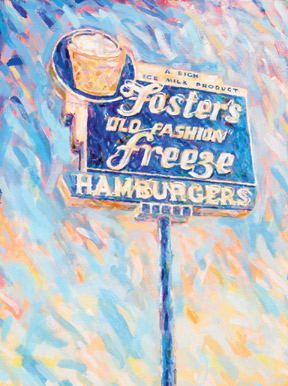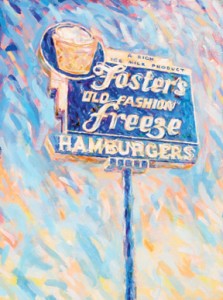 Prints of paintings are also available, as well as cards and illustrated t-shirts, and Shult welcomes Commissions. He is teaching art classes for the Chico Art Center, as well as conducting private lessons.
Steve Nielsen local artist known for his realism in the making of metal sculptures of dinosaurs, butterflies, dragonflies, salmon and steelhead, designed and built a stainless-steel eagle now on display at the CCC. Every feather in this unique sculpture is hand cut, sanded, shaped, polished and applied one feather at a time. The city of Oroville recently gave the innovative and creative talent a grant to create large metal sculptures for the park along the river near the Nature Center where you can view his work.
Broken Color Art Gallery
1360 Montgomery St.
(530) 534-5474
Opened by Julee Spohn and Bob Thomaston the summer of 2013, La Petite Galerie offers a variety of media for viewing and purchase. It also offers periodic classes in acrylics and year round provides a room available to those who wish a place to paint. The room, as of late summer, holds a still life display for painters to use as a subject, and later those who wish can participate in a still life exhibition.
La Petite Galerie
1461 Myers St.
(530) 533-3721
[email protected]