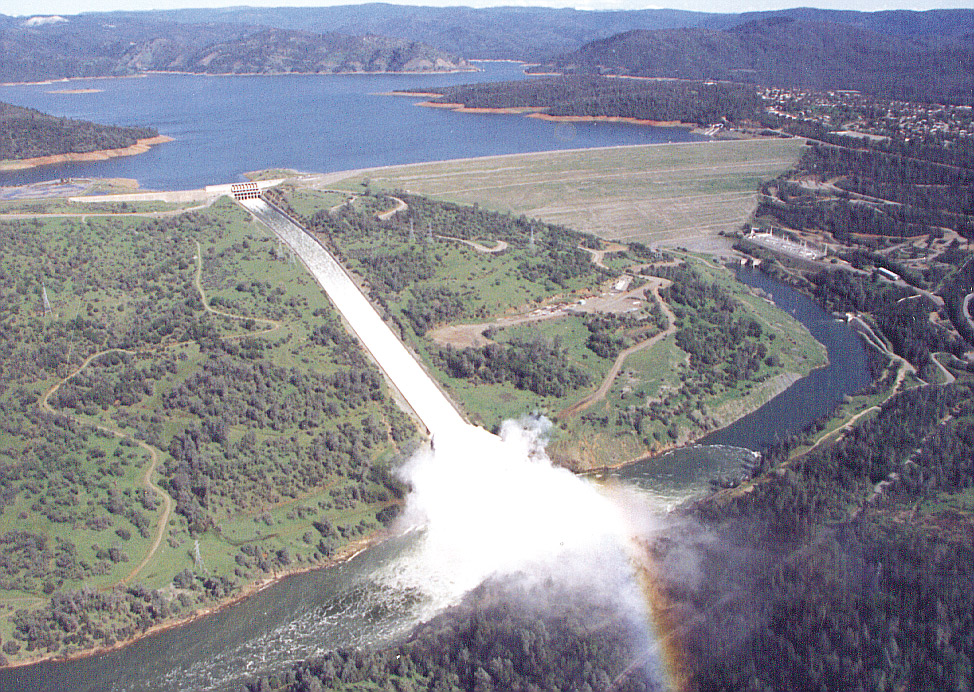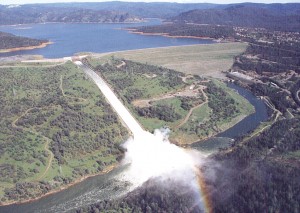 Completed in 1968, it stands 770 feet high and is 6,920 feet across the top. It is the tallest and one of the largest earthen dams in the USA. Tailings from the gold dredging era make up most of the material used in construction.
A picnic area overlooks the dam & has restroom facilities. The dam area is also a favorite of local swimmers. Lake Oroville Marina has endless opportunities to enjoy the uncrowded atmosphere available at Lake Oroville.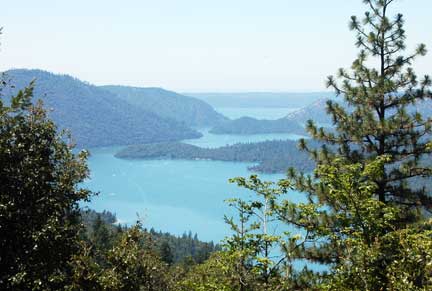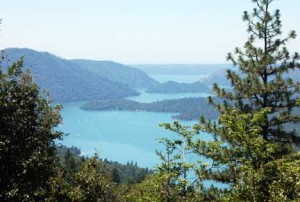 Beneath the dam, a cavern almost as large as the state capitol building has been hollowed out to house six power generation units. Coupled with four units in the Thermalito Power Plant, they generate more than 2.8 billion kilowatt-hours of power annually. Tours are available by appointment only. Please call 530.534-2306 for more information.
Lake Oroville, which the dam created, has a surface area of 24 square miles and a shoreline of 167 miles, including many waterfalls in the Spring.