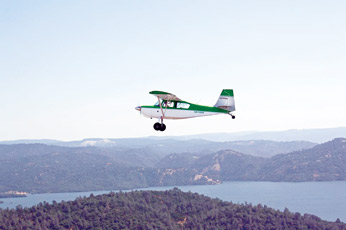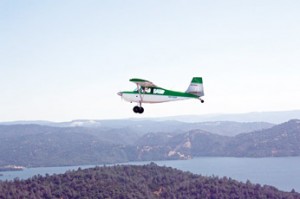 Oroville Air Corp.
The sign on Wilbur Road reads "Oroville Air Corp.–Spectators Welcome." And you can watch model airplanes being flown all most every day—every description of plane and some with wingspans of 120 inches—even helicoptors.
The group encourages spectators and urges young and old to put their own craft in the air, pointing out that you can be piloting your own radio-controlled airplane for less than $300.
The group meets monthly.
DWR built a 350 x 300 foot runway, but the Wilbur site is best known because it affords both land and water takeoffs and landings. Oroville is one of only two places in Northern California where both land and water facilities are available.
Oroville Air Corp.
North Wilbur Road at the Afterbay Canal
(530) 370-0318