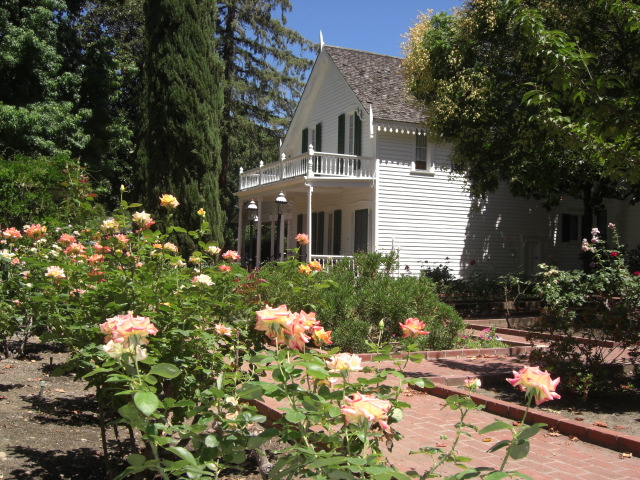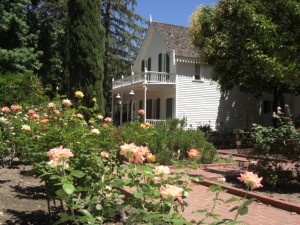 C.F. Lott Home in Sank Park
A Victorian revival style structure, the C.F. Lott Home built in 1856 serves as a cultural repository for decorative art objects which are typical of the homes of Oroville's pioneer families. The collection includes antique furnishings, paintings, rugs, textiles, clothes, silver, and glassware of the period 1849-1910. The tour retells a love story, including the surprise built into the fireplace.
The garden contains a profusion of flowers, including an outstanding hybrid rose area, and the park contains a lovely gazebo as well as many trees that show autumn color. Don't miss the carriage house with Jess and Cornelia's 1922 Buick. Portions of the property may be reserved for weddings and other private functions.

To hear a narrative on this historic attraction, dial 530-539-3004 and press 101.
1067 Montgomery Street
(530) 538-2497 or (530) 538-2415
Home Hours: Sun-Mon & Fri. 11:30-3:30
Closed: Dec. 15-Jan. 31
Admission: Adults $3, Children under 12 free
Park Hours: Mon-Sat 9-9, Sun 9-8:30