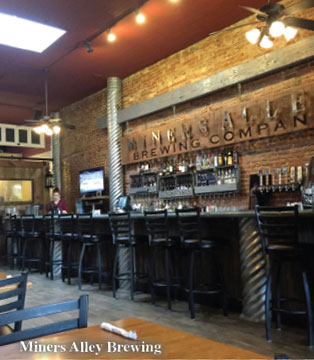 Enjoy a Microbrew in Old Gold Miner Ambiance
With its exposed original brick walls and its very long bar, it reminds many of what gold miners might have experienced stepping in from a dusty Montgomery Street back in 1860. But I doubt the brew was as tasty in those times, since now you can taste their house beers along with other craft brews,as well as local wines.
Known for their Americana cuisine and custom soups, you'll want to get there early for lunch or dinner or you may have to wait awhile for a table.
Miners Alley Brewing Company
2053 Montgomery St.
(530) 693-4388
Visit Miners Alley