Visiting Butte County for the first time can leave you wondering, "What should I do first?" Between the outdoor activities, museums, parks, shopping, spectacular dining, and all the scenery it almost seems impossible to see everything! Our goal is to help you hit the high points, and make sure you get the most out of your visit to Butte County. This itinerary will take you to several communities throughout Butte County. Check out one of our other itineraries if you prefer to stay in one community. If you're ready to get a taste of all Butte County, lets get going.
Morning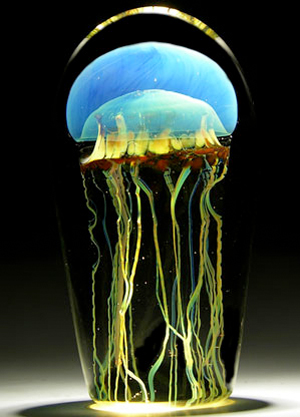 Our first stop is going to be Satave Art Glass Studio at 2161 Park Ave. (530-893-0373). The doors open at 9:00 AM. Tours are available Tuesday through Thursday. Richard Satava opened his Using ancient techniques, Richard Satava, to creates beautiful art glass by combining technical skill and delicate artistry. Vivid colors and unique nature theme are his trade-mark. Passion is visible in his creations.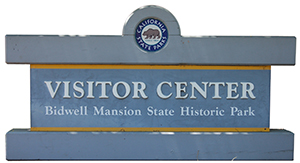 From here we go to The Bidwell Mansion located at 525 Esplanade. The Mansion State Historic Park is a beautiful, three-story, 26 room Victorian House Museum that stands as a memorial to John and Annie Bidwell. When constructed, Bidwell Mansion featured the most modern plumbing, gas lighting and water systems. The overall style of the three-story brick structure is that of an Italian Villa. The Visitor Center is open Mon. 12-5 and Sat. & Sun. 11-5. Tours start at 12:00pm Monday and 11:00am on Saturday and Sunday.
Lunch
For lunch we are heading to the Sierra Nevada Brewing Company www.sierranevada.com located at 1075 E. 20th St., 530-893-3520. Here we also want to sign up for the 1:00 PM brewery tour. If you've never toured a brewery, you're missing an interesting and informative experience. And this brewery produces award-winning beer known across the nation.
Afternoon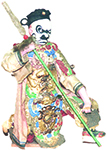 Let's leave Chico and head for Oroville and the Chinese Temple built in 1863 to serve a community of 10,000 Chinese. Located at 1500 Broderick St (530-538-2496) it includes three chapels for each of the major ways of life in China. The main chapel is called Liet Sheng Kong-Temple of assorted deities. It is a place of prayer for various worships including Taoism, Confucianism and Buddhism. The Chan room is a Confucian room for reverence of ancestors. The Moon Temple, so called because of its entrance, is Wong Fat Tong – Hall of the Yellow Buddha.
In 1968, Tapestry Hall was built to display the extensive collection of embroidered tapestries, parade parasols, puppets and other objects of beauty and value which characterize the best of Chinese folk art. All objects in everyday use by the common people of China were ornamented by symbols expressing the religious ideas of Taoism, Confucianism and Buddhism.
Not an idle pleasure garden, a Chinese garden is designed as a place for meditation and reflection, and is an expression of artistic ideas emerging from an intimate feeling for nature. All its parts are symbolic reminders of the religious principles that guide the search for The Way – Tao. To hear a narrative on this historic attraction, dial 530-539-3004 and press 101.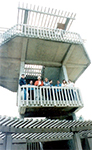 We've seen a lot already today, but if time permits, we'll head east on Montgomery Street following the Greenline all the way to Lake Oroville and the tallest earthen dam in the nation. Driving across the mile-long dam we can see out into the Sacramento Valley and across the main body of Lake Oroville. From here we are too close to the Lake Oroville Visitor Center not to stop in. The visitor center closes at 5:00 PM, but we can still climb the 47-foot high viewing tower for even more spectacular views of the lake, mountains and valley.
Evening
There is much more to see and do in Butte County, but now it's time to think about dinner. In Oroville we recommend Papacito's Mexican Grill & Cantina if you like Mexican cuisine. Located at 1751 Oro Dam Blvd. (530-532-9344). If you are staying in Chico try Sicilian Cafe for a wide selection of wines and excellent Italian food, located at 1020 Main Street, chico (530-345-2233).