1020 Main St

,

Chico, California
Established in 1984 in a small white house on Walnut St. We served pasta and pizza on red table cloths, and offered nine wines in no-stem traditional wine glasses. Six years later we moved to our current home, a cozy historic building overlooking Little Chico Creek.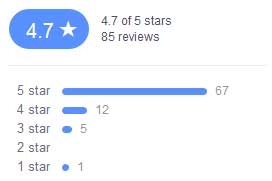 Our local farm fresh vegetables, delicious seafood and over 150 wines have won the hearts (and tastes) of three generations of Chico locals. A legacy of family recipes passed from the old word to our master chef and made to order.
We have hosted special moments from wedding proposals, anniversaries, celebrity drop in's, private parties, corporate presentations, and great-great grand birthdays.
Dine in our romantic creekside patio for a full view of the creek, enjoy four star service with exquisite taste. Make your reservation for tonight.

Open for dinner seven nights a week.
Open for lunch Wednesday through Friday.
Reservations recommended.