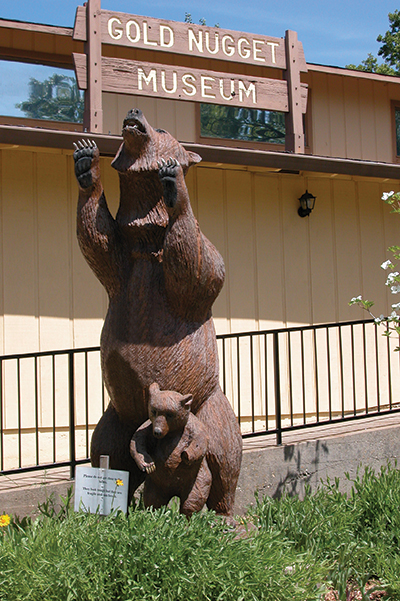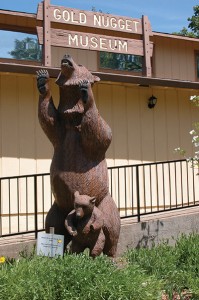 If you want to learn more of this area's history, the Gold Nugget should be your first stop. This museum was built from profits of the local Gold Nugget Days celebration held each April commemorating the discovery of the 54-pound nugget found in 1859, the largest ever found in North America, and Days of Living History in September.
A new Maidu exhibit, an animated assay office, an old country store, a one-room schoolhouse, and a walk-through "mine" are just a few of the things to see. The museum also has rotating exhibits which can include most anything, even iron toys.
The museum grounds feature farm and mining equipment, a replication of an old West mining town, "Nuggetville," a working blacksmith shop, gold panning sluices, an in-ground Maidu grinding rock, a covered bridge over the creek, a barbecue pit and a picnic area.
Gold Nugget Museum
502 Pearson Rd.
(530) 872-8722
Hours: Wed-Sun Noon-4
Visit Them