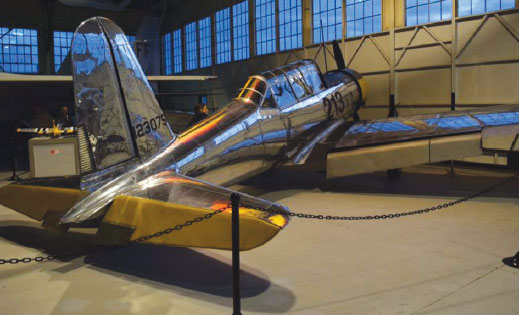 Opened in 2005, the Chico Air Museum, has both an outdoor display area and an indoor facility. The indoor area features four aviation exhibits with additional displays and artifacts being added. Initial exhibits include Thaddeus Kerns, Chico's first pilot; the Chico Army Airfield located at the airport during WWII; aerial fire fighting and its evolution; and a display featuring aircraft today.
The museum's outdoor area displays five historic aircraft including a Lockheed "Lodestar," a Yakovlev-52, a Lockheed P2V-7, an SP-2H air tanker and an Antonov AN-2.
In addition to its regular hours, the museum hosts school classes.
A number of air shows have been held at the Chico Municipal Airport. Chico was the only city in northern California to host a Jet team. This is the place to be to see jets galore and more!! Highlighting the last Air Show was a thrilling aerial performance by the nine jets of the Canadian Forces Snowbirds Jet Team. Other performers included up and coming female pilot Melissa Pemberton, Kent Pietsch with the world's smallest "carrier landing," a jet powered car, Warbirds, a parachute team, military demonstrations, static displays and several flybys. Food vendors, souvenirs, a Kidzone full of fun for the kids, and the ever comfortable Flightline club with food by the Sons of Italy, all rounded out that weekend of great fun and entertainment. The show began with a Friday night twilight performance where general viewing and an evening of catered food and music was enjoyed at the Flightline. For more information visit: www.chicoairshow.org or call (530) 230-1652.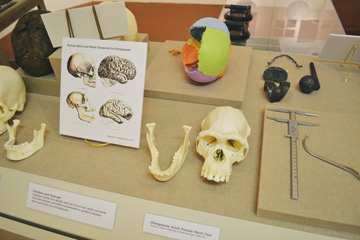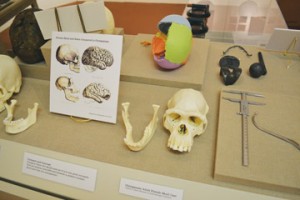 The Valene L. Smith Museum of Anthropology offers exhibitions, lectures, children's programs and K-12 outreach.In the spring of each year, Museum Studies students design and install an exhibition with a wide variety of anthropological themes. Past exhibits include: The Artic, Global Tourism, The Maidu, Human and Animal Relationships, and many more. The museum offers the World Exploration Lecture Series on the first Sunday of the month. The museum hosts numerous events celebrating community, culture, and education. Check the website for the most up-to-date information about this exciting Chico landmark.
Spring Exhibition Now – July 21, 2016 Fired Earth: Beauty and Tradition in Asian Ceramics
Like a fine pearl, the glaze of a Koryo Dynasty celadon bowl captures the eye and soothes the soul in its beauty, elegance, and simplicity. For our 2016 major exhibition, we will be featuring the very fine ceramics of the Behrick Pottery Collection, which includes ceramics from China, Japan, and Korea. Come explore with us one of humanity's most enduring and greatest achievements: the art of ceramic making, fusing objects of great beauty, utility, and tradition.
The Local Table info is below and the image for the event is attached.
The Valene L. Smith Museum of Anthropology will host its annual benefit event, The Local Table, on Sunday, April 10th from 4-7pm at Wine Time.
The evening will include a menu of locally produced and harvested foods and wines. Guests will discover the tastes and uses of native foods once a part of daily life harvested from California Native landscapes. Oak nuts, Elderberries and California Bay gathered from a 1,500 acre habitat preserve in the foothills of the Sierra will be just a few of the wild and native plant offerings. These will be paired with locally and sustainably farm raised rice, vegetables, meats, fruits, nuts, breads and more! Tastes of local varietals of wine will accompany the meal, along with live mandolin jazz music and a silent auction. All proceeds benefit the museum's educational mission to serve the North State through its free exhibitions, lectures, school tours and family programming. Whether you are a long-time supporter or just finding out about the anthropology museum and what it has to offer the North State, we invite you to pull up a chair and join us at The Local Table. For more information or to purchase tickets go to our museum website www.csuchico.edu/anthmuseum
Now taking registration for Night at the Museum, which takes place on Friday, May 6th and Summer Camp, which runs from July 5- July
Chico Air Museum
165 Ryan (northernmost hangar)
Chico Municipal Airport
(530) 345-6468
www.chicoairmuseum.org
Hours: Fri/Sat/Sun 9-4
Free Admission

Valene L. Smith Museum of Anthropology
Meriam Library Complex, Rm. 180 on CSUC campus
(530) 898-5397
www.csuchico.edu
Hours: Tues.-Sat., 11-3
Free Admission, Guided Tours