There are a lot of things for kids to do in Chico. Indoor things and outdoor things. Quiet things and athletic things. You'll find more to do here than you can find time to do them all. We'll help you explore some of them and we'll include those where the entire family can have a fun and learning experience. Lets get started.
Morning
We are going to start the day off at Funland or Kids In Motion. The choice is yours. Either choice will get you off to an exciting day. Both will get your blood flowing.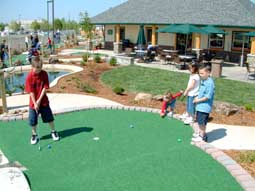 (530) 343-1601, Hwy 99 & East Park.
Whether it's done for the exercise or just for the fun, there's no denying that roller skating is a popular sport engaged in year round in Chico. We know of some parents who plan their kids' birthday parties here just so they can get a little extra time on skates. There are others that need to "supervise" offspring's batting skills at the batting cages here or their putting on the 18-hole miniature golf course, which features a natural setting with rivers and is a challenge for both adults and kids. Also, it's a great activity for a date. So, who needs an excuse—just go and enjoy!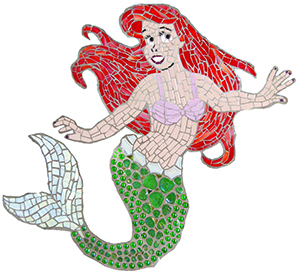 Kids In Motion (In Motion Fitness)
1293 E. First Ave., (530) 343-5678.
Kids in Motion's 6,000 sq. ft. wing serves children from infants through teens with over a dozen programs and is an absolute visual delight. Known as "Childcare with an Ocean View," Kids will view a 150 ft. "Under the Sea" mural; mermaid, sea turtles and octopus mosaics; and salt water aquariums (some of the largest in the Chico area).
One aquarium features a living reef with corals and other creatures. Another houses larger, more aggressive sea life. The In Motion facility also has a Kids Splash Park and 5 pools and offers year round swim lessons. It's no wonder that kids call it the "In Motion Ocean" and that it has become a very popular spot for birthday and pool parties.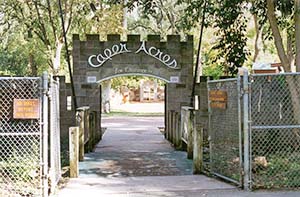 Bidwell Park
(530) 896-7800, 4th Street and Cypress Avenue, www.chico.ca.us (click Park Dept.)
Caper Acres, an imaginative fairy-tale themed playground featuring just about everything to keep small children busy. (My favorite is the castle, but I think the treehouse thingy is more popular with the youngsters.)
Lunch
For lunch we'll be heading for Fun Zone & Pizza 966 East Ave. (530) 894-0400
Fun Zone & Pizza has video games and other high-tech stuff that today's young adults as well as kids seem to revel in, plus kiddie rides for the wee tots. They also have birthday party packages for a minimum of six children.
Afternoon
Following lunch, it off to the Nature Center in Bidwell Park. This will be a fun, learning, hands-on experience.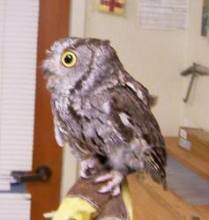 Chico Creek Nature Center
1968 East 8th St., (530) 891-4671, www.bidwellpark.org/
Entrance is off of East Eighth St. just beyond Cedar Grove. (Turn off of Highway 32 onto Fir Street, go straight through the stop sign, and Fir St. becomes Eighth St.).
Hours: Wed.-Sun., 11 a.m.-4 p.m.
Free nature walks with knowledgeable naturalists, classes, and environmental ed programs are all available here. Weekly day-camps are held June- August and over the holiday break in December for ages 5-11 years. Summer sessions include themes like Aquatic Adventure, Earth Island, Native's Ways, and Jammin' Salmon, while the winter session helps kids learn about hibernation, migration, and critters' food storage, along with what happens to plants during winter.
The nature museum includes a living display of wildlife and features other displays of nature. Pick up the "World of Trees" brochure and walk the trail to experience Portuguese Cypress, English & Cork Oak, among others. When we leave here we'll be heading downtown to the Yo-Yo Museum inside Bird In Hand mini department store. But, on our way, let's stop at Shubert's for an ice cream treat.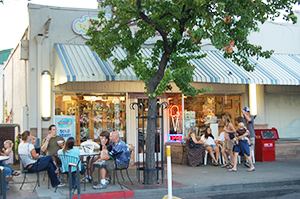 178 E. 7th St., (530) 342-7163
At Shubert's, Chico's oldest ice cream and candy store, they've been making these creations since 1938. We like them all, but two special ice cream flavors are Chico Mint and Mount Shasta. You can also enjoy milkshakes, root beer floats, freezes and sodas. In the candy department, you'll find everything from chocolate creams to English Toffee, and you can buy it by the piece or by the pound.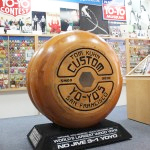 National Yo-Yo Museum Inside Bird in Hand, 320 Broadway, (530) 893-0545, www.nationalyoyo.org
Open 7 Days a Week, Free AdmissionAwarded the most popular toy of the 20th Century, the Yo-Yo continues to be very popular with all ages. Visit the largest display of Yo-Yo memorabilia in the nation. Ninety years of Yo-Yo artifacts are on display here. The display includes photos, competition awards, and Yo-Yo's from the 1920's through today, as well as the world's largest Yo-Yo at 50 inches in height and weighing 256 pounds.
This exhibit is a fascinating look at the childhood we all have in common.If you've learned about the natural world at Chico Creek Nature Center, gotten into shape at In Motion fitness, learned a new trick at the Yo-Yo Museum and you're still full of energy and have time before dinner, then, maybe it's time to try one of these.
Ross Shopping Center, 2483 Notre Dame Blvd., (530) 894-6800
Kids Park is a childcare indoor play and party center. They offer a preschool program, arts and crafts, and games galore. They also host birthday parties. They are open seven days a week.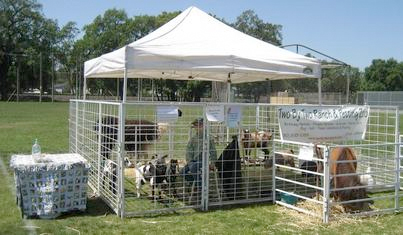 Two by Two Ranch & Petting Zoo by appt. only, (530) 893-1088, www.twobytworanch.com
Two by Two Ranch & Petting Zoo is a unique educational opportunity for kids to experience a variety of animals. This zoo has mobile capabilities and attends many area events.
Farm Sanctuary Hwy. 32, 19080 Newville Rd., Orland, (530) 865-4617, E-mail: [email protected]Open to visitors April 1-Nov. 30
Farm Sanctuary is a 300-acre farm that shelters, rescues, rehabilitates, and provides life-long care for hundreds of animals (cows, pigs, sheep, goats, and turkeys) every year. Open to the public for tours on Saturdays. Tours begin every hour on the hour, 10 a.m.-3 p.m.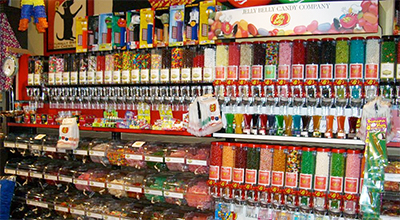 Powell's Sweet Shoppe
121 W. 3rd St., (530) 332-9866Powell's Sweet Shoppe, has the largest selection of sweet treats in town. Besides a stock of over 5,000 types of candies, they also serve all-natural gelato, old-fashioned sodas, retro toys, root beer floats, and a huge selection of nostalgic candies. Treats you have not seen since your childhood—Clark bars, Candy Buttons, Nik N'Lips, Walnettos and more. A stop here is a walk down Memory Lane and a sweet experience.
We are going to head to Basque Norte for a family style dinner. Now's you're last chance if you want to invite someone to meet you there. Basque Norte™ has been serving quality dinners since 1975. Enjoy the warm hospitality of this family-operated restaurant. After dinner, around sunset we'll end the evening under the stars at the Observatory & Planetarium.Basque Norte™ Restaurant3355 Esplanade Chico, Calif. 95973, Tel. (530) 891-5204 (after 3:30pm Wed.–Sun.)
Closed: Monday & Tuesday
Open: 5:00pm Wednesday through Sunday. Closed for vacation early July. Call for specific dates.
Evening
Kiwanis Chico Community Observatory & Planetarium
Upper Bidwell Park near Horseshoe Lake parking lot, (530) 879-0207, (530) 513-0135, www.chicoobservatory.com
From sunset and for the next three hours, Kiwanis Chico Community Observatory & Planetarium is open to the public. Located in Bidwell Park, near Horseshoe Lake parking lot, check out the planets yourself.