To help make your visit to Chico fun and rewarding we have put together an exciting day of museum hopping. Chico has over 17 museums from which to chose. We have selected five which range all the way from art to yo-yo. If you enjoy history, art or toys his itinerary is created for you. We can't say, "Leave the driving to us," but we can say, "Leave the planning to us." We have it all mapped out for you.
Morning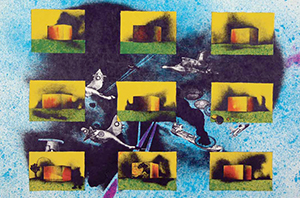 Start your day off in downtown Chico at Bird In Hand at 320 Broadway St. at 10:00 AM. Here you will find the National Yo-Yo Museum with the largest public display of yo-yo's and yo-yo memorabilia in the country. From here we will head over to The Janet Turner Print Museum at California State University, Chico. The museum is located at 400 West 1st Street. Exhibitions change every few months. Call ahead and find out what exhibits are on display while you're in town (530)898-4476.
Lunch
For lunch stop in at the nearby Upper Crust Bakery & Eatery located at 130 Main Street in downtown. The From here we s will be near our next stop, The Bidwell Mansion.
Afternoon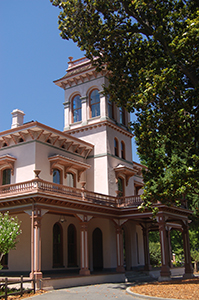 The Bidwell Mansion is located at 525 Esplanade just a block to the north. The Mansion State Historic Park is a beautiful, three-story, 26 room Victorian House Museum that stands as a memorial to John and Annie Bidwell. When constructed, Bidwell Mansion featured the most modern plumbing, gas lighting and water systems. The overall style of the three-story brick structure is that of an Italian Villa. The Visitor Center is open Mon. 12-5 and Sat. & Sun. 11-5. Tours start at 12:00pm Monday and 11:00am on Saturday and Sunday.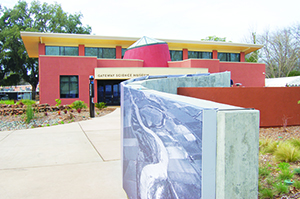 Just a few steps north of the Mansion is the Gateway Science Museum where we'll go next to learn about the natural history of Northern California, past and present. We will compare Northern California's habitats with others in North America and the world, explore interactions between our region's environment and the people who live here, including the original Native Americans and participate in the exhilaration of "doing science."
Afternoon Snack
If you have time after leaving the Gateway Museum, stop by Shubert's for an old-fashion ice-cream cone with ice cream made on the premise. You'll find Shubert's at 178 East 7th street. (530)342-7163.
Evening
There are lots of good restaurants in Chico. We recommend trying the Italian Cottage located at 2234 Esplanade or 2525 Dominic Dr. (530)343-7000. The Italian Cottage is rated locally as best Italian restaurant.