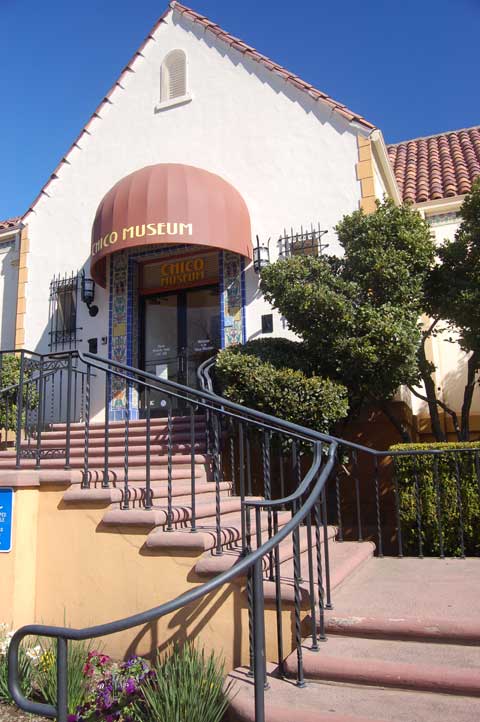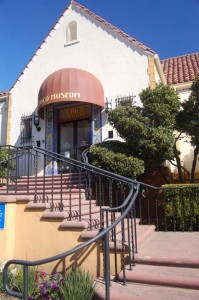 Voted Editor's Pick in 2013 as the Best View of Old Chico by the Chico News and Review, the Chico Museum's current exhibit, "Chico in Black & White: Historical Photos from the John Nopel Collection," offers outstanding photographic accounts of historic Chico.
Housed in the former 1904 Carnegie Library, the Chico Museum is located at the corner of 2nd and Salem Streets in downtown Chico.
The museum offers a permanent timeline depicting the history of Chico from 1830-2000. Changing exhibits that appeal to all ages, showcase regional cultural and natural history. These exhibits are always interesting, informative and interactive. Call for a calendar and newsletter.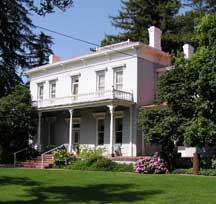 The 28-acre Patrick Ranch is Chico's newest historical attraction, reflecting the agricultural, cultural, social, and economic history of the North Sacramento Valley. Annual events there include an old-fashioned Threshing Bee & Antique Equipment Show held in June, complete with draft horses and vintage farm equipment. AutumnFest, with free children's activities, farmhouse tours, an animal exhibit is held there in October­—plus you can pick your own pumpkins.
The ranch has become a popular spot for school tours, as well as for weddings
Chico Museum
141 Salem Street • (530) 891-4336
www.chicomuseum.org
Hours: Wed-Sun, Noon-4 p.m.
Suggested Donation: $5; $2 (50+ &
students w/ID)
Patrick Ranch
10381 The Midway • (530) 342-4359
www.patrickranchmuseum.org
www.farwestheritage.org
Hours: Sat. & Sun. 11-3
Free Admission, donations accepted