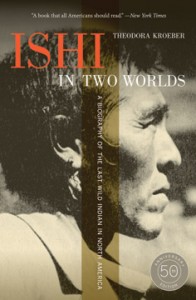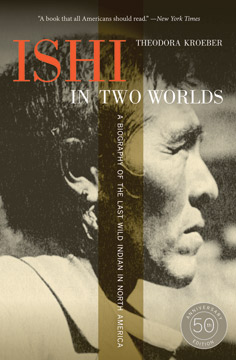 Ishi – The Last Yahi
In 1911, an Indian about 50 years of age wandered into the outskirts of Oroville. An anthropologist from the University of California at Berkeley came here and took the man, whom he named Ishi, back to the university and was amazed to learn that Ishi spoke a language thought to have been extinct. Ishi worked at the school both as a janitor and as a teacher of his culture until his death in 1916.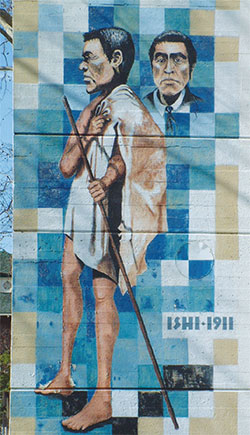 The monument was designed and built by the McInturf family of Oroville and is constructed of fieldstone rocks gathered from the Deer Creek Canyon area where Ishi lived before his family died, and he found his way to Oroville. The Rotary Club has recently added picnic tables and landscaping to the area surrounding the monument, making it a pleasant spot to contemplate our land of many cultures.
Books about Ishi include Ishi, The Story of an American Indian by Kathleen Allan Meyer and Ishi in Two Worlds by Theodora Kroeber. In 1992, "The Last of His Tribe" starring Graham Greene as Ishi was filmed in the area. The movie was aired on HBO and is now in video stores.
California Historic Landmark
"The Last Yahi Indian"
Oro-Quincy Hwy. & Oak Street
Ishi Mural
Downtown on Robinson St. between Lincoln & Huntoon
Film & additional information availale at The Lake Oroville Visitor's Center
(530) 538-2219