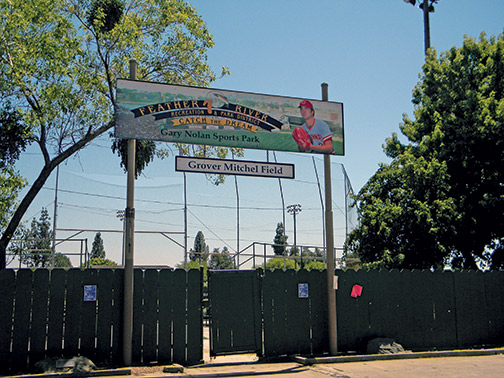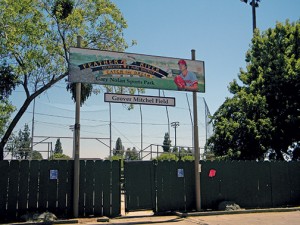 In addition to operating two Oroville pools and multiple parks, FRRPD also has an activity center which offers a multitude of activities for all ages. There you will find a gym and classes ranging from fitness, dance, karate, theater, and more, along with a variety of camps.
Twenty-four acre Nolan Complex features several youth baseball fields, a baseball stadium, picnic facilities, and Playtown USA, a theme playground— something for almost everyone.
At Nelson Park, five lighted fields serve the Feather River Park & Rec. District's softball program including coed and men's leagues, and four youth fields are used by the FRRPD Junior Giants Program. Playground equipment and picnic tables are also provided.
Located at the West end of Montgomery Street, the first phase of Riverbend Park opened in May, 2006. Several open-air pavilions are found throughout the park and are available for picnicking or nature viewing. The water play area is very popular with kids.
Five-acre Palermo Park is the home of the Feather River Horseshoe Club and has 12 regulation horseshoe pits for trying your skill.
The park also offers an old-fashioned gazebo, covered group picnic areas, a hardtop slab, and a tot lot with playground equipment.
Whether you want to pitch some horseshoes or hold a family reunion, this park can accommodate you. The park is also the site of the popular Palermo Field Days each September.
Feather River Recreation & Parks
1875 Feather River Blvd.
Info: (530) 533-2011
Visit Them

Nolan Complex
Pomona & Fifth Avenue

Nelson Park
Sixth Street & Nelson

Riverbend Park
West end of Montgomery Street

Palermo Park
2350 Ludlum Avenue in Palermo