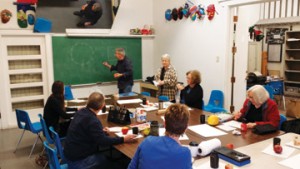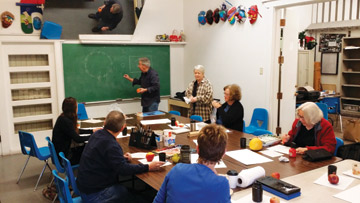 The Chico Art Center is the largest arts organization in Butte County and has been benefiting artists and art lovers since 1956; yes, that's 60 years. Boasting a gallery, classroom facilities, a large membership base, a reference library, and its own vintage railcar "Great Northern Coffee & Gallery", the art center has much to offer.
Available at the Art Center are a comprehensive array of classes in all mediums, age and skill levels. The gallery rotates shows every three to four weeks; shows vary in subject, media and from single artist's retrospectives to national/international juried shows with cash prizes.
Starting in March, the gallery will feature the artwork of local Junior High and Senior High Schools in our 12th annual Creative Fusion show, March 11- April 1. This will be followed by our popular Juried Contemporary Woman exhibition, April 8 – May 6, where artist from across the national vie for recognition and monetary rewards. From May 13 – June 3 we will fill the gallery with "Edible Art"; you'll see art based on food from the fields to our tables. A Watercolor exhibit, juried by Ann Pierce, will run June 10 – July 1 and to round out summer, "Chico Masters", July 8 – July 29. The Art Center is active in community outreach, participating in and hosting numerous events throughout the year. Visit our website, www.chicoartcenter.com where you can sign up for the monthly newsletter, the Mosaic, which will give you additional details about the Center, as well as art related events throughout the North Valley.
Chico Art Center
450 Orange St.
(530) 895-8726
Hours: Daily 10 a.m.-4 p.m.
Read More