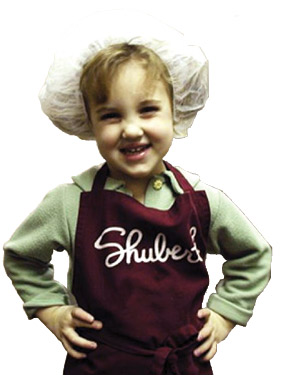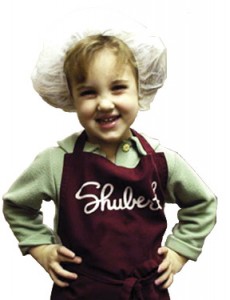 At Shubert's, Chico's oldest ice cream and candy store, they've been making these creations since 1938.We like them all, but two special ice cream flavors are Chico Mint and Mount Shasta.You can also enjoy milkshakes, root beer floats, freezes and sodas.

In the candy department, you'll find everything from chocolate creams to English Toffee, and you can buy it by the piece or by the pound.
Powell's Sweet Shoppe, has the largest selection of sweet treats in town. Besides a stock of over 5,000 types of candies, they also serve all-natural gelato, old-fashioned sodas, retro toys, root beer floats, and a huge selection of nostalgic candies.Treats you have not seen since your childhood—Clark bars, Candy Buttons, Nik N'Lips, Walnettos and more.A stop here is a walk down Memory Lane and a sweet experience.
At the Upper Crust you can expect an abundance of art on the walls and premium baked goods or gourmet deli items from which to choose. Voted #1 Bakery in a local newspaper poll each year for a long time, you'll understand why once you've indulged in one of their bakery delicacies.And we can't get through January and February without their delicious soups.
One of the newer additions to Downtown Chico is the Tin Roof Bakery & Cafe which has become well known for their artisan breads—so well known that 30 Chico restaurants now serve their bread.Their French macarons were highlighted in Sunset magazine and are their most popular pastry, but there are many to tempt you.The outdoor patio is popular for those partaking of the cafe's salads, soups, or sandwiches.They're open 7 days a week, or check out their creations at the farmers markets in Chico and Oroville.
Shubert's
178 E. 7th St.
(530) 342-7163
Read More

Powell's Sweet Shoppe
121 W. 3rd St.
(530) 332-9866
Read More

Upper Crust Bakery & Cafe
130 Main St.
(530) 895-3866
Read More

Tin Roof Bakery & Cafe
627 Broadway
(530) 892-2893