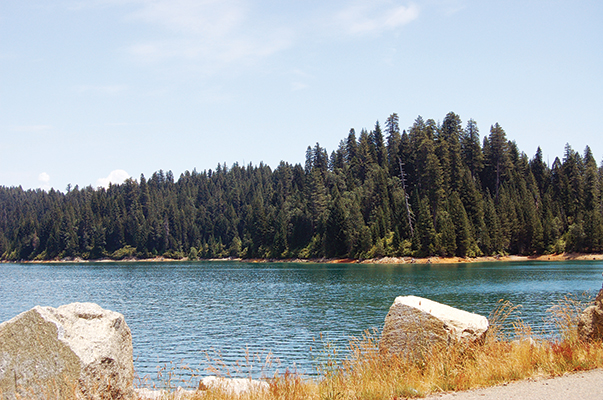 After driving only 45 minutes from Oroville, we were awestruck to discover Sly Creek Reservoir, a beautiful, emerald-hued, 562 surface-acre lake, resting among the pines at 3,500 feet elevation.
Two campgrounds with less than fifty total campsites serve Sly Creek, one with stunning views of the lake, and the other (Strawberry) nestled in the forest where we could hear the creek flowing only a few feet from our campsite. We couldn't decide which campground we liked best. Both have their charms. Open to small boats, Sly Creek has one paved launch ramp and one cartop launch.
Little Grass Valley Lake, a 1,615 surface-acre lake, sits at 5,040 feet elevation and has several forested campgrounds with over 300 campsites, plus three paved launch ramps.
Rainbow, brook, and brown trout fishing is good at both lakes, and swimming, picnicking, hiking and gold panning are all enjoyed.
Sly Creek Reservoir & Little Grass Valley Lake; Plumas National Forest
(530) 675-1146 or (530) 534-6500
Sly Creek is 14 miles south of La Porte on La Porte Rd.
Little Grass Valley Lake is 2 miles north of La Porte.