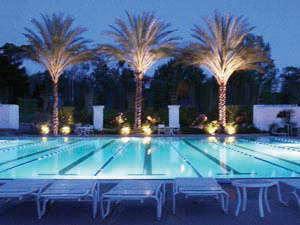 If the heat's got you beat, or you just need the exercise, it's time to take a dip in a swimming hole or pool. The Chico Area Recreation Department has two pools open late May through mid-August. Both the Pleasant Valley and Shapiro Pools offer swim lessons, recreational swimming and family swim times. Water Rescue and junior lifeguard and junior swim instructor classes are also offered. Call the CARD office at (530) 895-4711 for more information on those.
If you'd prefer to do your swimming outside, consider Sycamore Pool in Lower Bidwell Park or the two area creeks. Butte Creek is reached by several access points along Honey Run Road off the Skyway, and Big Chico Creek offers many spots in Upper Bidwell Park.
A venue for swimming sometimes overlooked are the pools at local sports clubs. For instance, In Motion Fitness has five pools and the only kids' Splash Park in town! They are consistently voted the best place to swim in Chico and offer year-round swim lessons, too.
Pleasant Valley Pool
2320 North Avenue
(530) 895-4703
Shapiro Pool
Oleander/Memorial Way
(530) 895-4705
Swimming Holes in Bidwell Park
Pools at local sports clubs