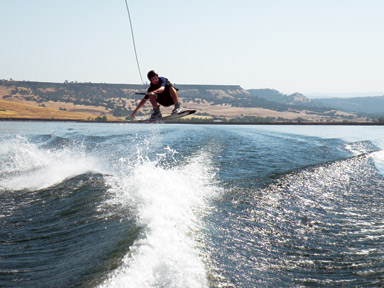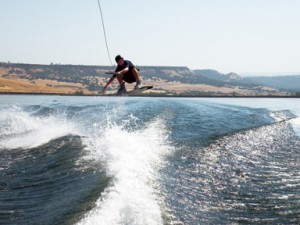 North & South Forebays
Reserved for non-motorized use only, the North Forebay is a sailor's ream come true. Ranked as the best sailing and windsurfing north of the Bay Area, these waters and winds are delightful. The spot is also popular with those who prefer to canoe, swim, or just relax in the sun. A 200-yard sandy swimming beach has men's and women's dressing rooms, drinking water, and a special feature — shade trees that keep the sun off of your picnic table and you. A 15-space RV campsite and restrooms are also found at the North Forebay.
In addition to the North Forebay, there is a 7,000 sq. ft. aquatic center on site. The Forebay Aquatic Center is a collaborative effort between the Department of Boating and Waterways, the Department of Water Resources, the Department of Parks and Recreation and the Chico Rowing Club. The center provides boat rentals, such as kayaks (both single and double), pedal boats, hydro bikes, canoes, and sailboats. In addition to the rentals, the center offers courses in sailing, sit-on-top kayaking, sea kayaking, canoeing, wakeboarding, rowing, and aquatic camps for youths ages 8-16. The Aquatic Center is open Wed. through Sun., 10 a.m.-6 p.m.
The South Forebay is the spot for speed competitions. Jet ski, speedboat, and hydroplaners all come here to show what they're made of. The water action is exciting, and there's a new swimming beach, a picnic area, and a fish cleaning station, as well as new shade trees.
West of Hwy. 70, north of Oroville
(Garden Drive Exit)
Classes: 624-6919;
www.rowchico.com