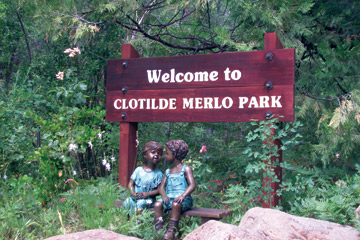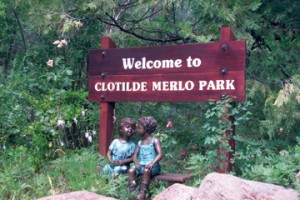 This 20-acre park was dedicated in 1987 by Harry A. Merlo in memory of his mother, whose personal traits of common sense, courage, and strength of purpose represent the working principles and philosophy he incorporated while Executive Vice-President of Georgia-Pacific and CEO and President of Louisiana-Pacific.
Blacktail deer, grey squirrels, and many kinds of birds live among the ponderosa, sugar pine, incense cedar, white and Doug fir, black oak, quaking aspen, and manzanita found here. There are three large ponds, group and individual picnic areas, nature trails, horseshoe pits, a bocce court, and restrooms. A historical museum is planned for the future.
This park was built to dignify the foreigners and pioneers who built the Diamond Match Lumber Co.
Clotilde Merlo Park, Stirling City
(530) 873-1658