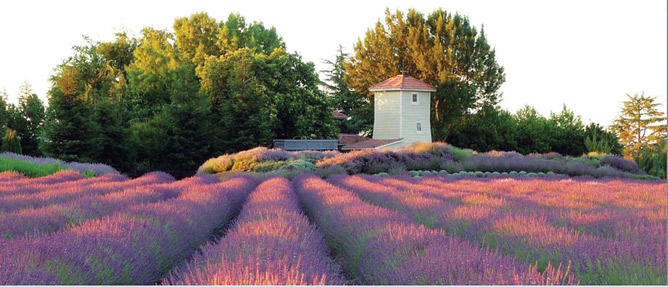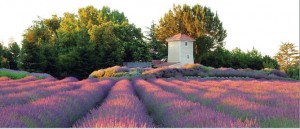 California Farming since 1865, Lavender Ranch welcomes you to step onto the land and experience the essence and beauty of their lavender fields. Their flowering fields are in high bloom in May and June annually, and the ranch gives many tours during that time of the year.
Lavender has a sweet, floral, herbaceous scent with a woody undertone, and is used in many beauty products and soaps, as well as in sachets, and also in recipes for salads, meats, desserts and drinks. All of Lavender Ranch's products are grown, distilled and created on the ranch, assuring quality control.
Though best known for uses on the skin and hair, if you check Lavender Ranch's website, you will also find a number of different recipes to try. Their products can be purchased at the ranch (their Garden House Boutique is open Monday through Saturday), online or at local farmers markets.
We keep a bouquet atop a chest in our bedroom closet, just because the scent is so very lovely.
Lavender Ranch
17 Rio Bonito Ave.
Biggs, CA 95917
(530) 868-5151
Read More