A comedy by Gina Gionfriddo,  Directed by Judy Clemens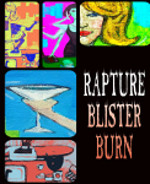 Can any woman really have it all? After grad school, Gwen built a family, Catherine a career. Twenty years later, each thinks the other chose a better life! Feminism takes a sharp look at itself in this hilarious new comedy. After grad school, Catherine and Gwen chose opposite paths. Catherine built a career as a rock star academic, while Gwen built a home with her husband and children. Decades later, unfulfilled in polar opposite ways, each woman covets the other's life, commencing a dangerous game of musical chairs – the prize being Gwen's husband. With searing insight and trademark wit, this comedy is an unflinching look at gender politics in the wake of 20th century feminist ideals.
Audience Advisory: Mature themes and explicit language.
Performance Dates:
Thursdays, Fridays and Saturdays
June 2 through June 26
Sunday Matinees June 12, 19 & 26