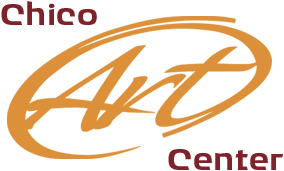 Annual Members' Showcase
The Chico Art Center hosts an annual exhibition of member artwork January 17 to February 14. Over 300 of CAC members are invited to submit works for display in this highly popular show. It is full of diverse artists and diverse mediums.   This isn't just a painting showcase; it's sculpture, glass, metalworking, ceramics, fiber and jewelry too.
The Annual Members' Showcase opens with a reception at the Chico Art Center, located in the historic Southern Pacific Railroad Depot, on Friday, January 17th from 5-7 pm.  An assortment of wine and gourmet snacks will be served. This show has been widely popular in previous years, and offers the community to get to know the large amount of members who belong to the Chico Art Center and the art community as a whole.  Chico is an art town, and this showcase proves what amazing talent we have in our city.
The Chico Art Center is located at 450 Orange St., in Chico's historic train depot and open daily from 10 to 4.